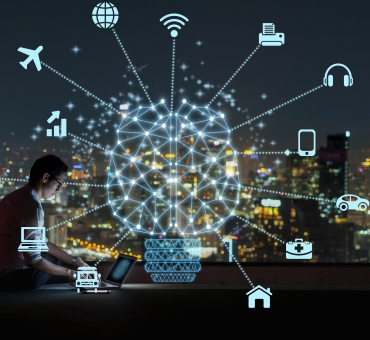 Products
Travel Tech
SNVA offers Travel tech consulting services relating to various aspects of travel and technology, such as distribution, operations, digital transformation, and sales and marketing. We have decades of experience in administering software development and consulting IT services to clients in the field of Travel.

We bring our travel domain expertise and proven technologies into play to solve our clients' problems and to enable them to achieve their business goals. Our development capabilities and experience empower our clients to create rock-solid digital transformation frameworks which they can utilize to modernize their IT systems and boost key business processes to the optimal level.


We have strong ties to XML API suppliers and a good understanding of which processes are involved in development, contracting, and certification in the travel industry. Our extensive supplier integation experience enables us to recommend the right suppliers to our clients in each region.
Our travel tech services
GDS flight booking system - Global Distribution System, or GDS links millions of providers and delivers a common platform to them for users across the globe who can then book flights, hotels, packages, and cars. GDS is a platform which enables travel agencies and their clients to shop for and compare reservation options, access travel data, and make bookings. A GDS is one of the most important form of global airline reservation systems and it connects booking agents and online travel management companies.
Hotel Extranet - Hotel extranet system or Hotel CRS stands for hotel central reservation system and is frequently utilized in the hotel and resort industry. It is a computerized system which revolves around storage and dissemination of information concerning hotels, resorts, and a host of lodging facilities. Hotel Extranet System is an all-in-one application which allows travel agents to input their own contracted hotels and allot them access to their online system in order to allow them to input their own hotel data such as allotments, rates, special offers, description, and restrictions.
B2C and B2B travel portal - We provide a B2C travel portal in the form of a booking engine. Our B2C online booking System provides the proper tools that make the booking process simpler and faster for both corporate or end-customers. The portal facilitates tour operators, travel agents, and web portals to help them collaborate with their B2B partners and suppliers and B2C clients.
Social Media Integration - Due to customers spending an increasing amount of time on social media platforms, we help businesses 'socialize' their promotional activities and content to produce stronger consumer engagement. In addition to providing effective communication channels for marketers and consumers, we also enable our clients to conduct competitive cognizance and analysis.
Vacation package system - We provide a fully dynamic packaging system in the form of highly interactive package tour booking websites possessing a fully dynamic packaging system. We create a comprehensive vacation package system where the customer can search for packages designed by travel companies according to relevant information such as itinerary, inclusion, accommodation details, and date wise prices. We provide advanced vacation package software for tour operators to enable them to create packages and manage group travel, inventory, customers and travel agents, and completely automate their sales process, manage accounts, and develop ordering services.